10.001.4
Normally open
impulse generator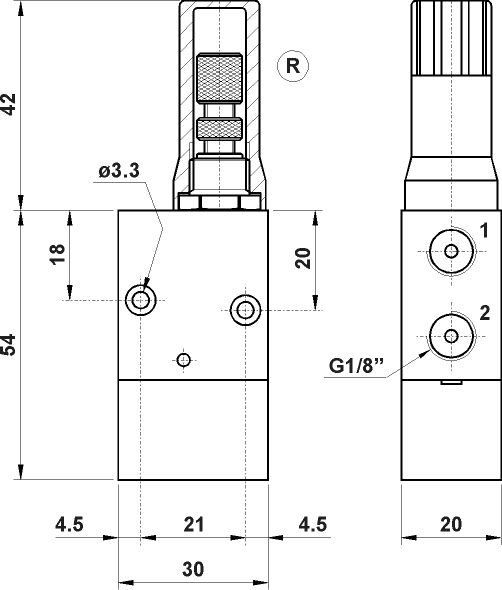 ---
Valve operation
It is a device which produces an adjustable impulse of fixed duration by adjusting screw (R).
When a signal is applied from a three way valve and maintained at port 1 the impulse generator is activated and will generate an impulse period which was pre-set by screw R.
If the signal is interrupted the duration of the impulse is terminated.
To repeat the cycle the pilot signal must be exhausted and applied again.


---
Technical data
Ports: G1/8"
Temperature range: max +60°C
Working pressure: 2 ... 10 bar
Time regulation range: 0 ... 10 s
Fluid: 50µ filtered, lubricated or non lubricated air
Materials
Body: aluminium 11S
Seals: NBR
Springs: stainless steel
Internal parts: brass OT58
previous page